Toasted Walnut and Corn Dip.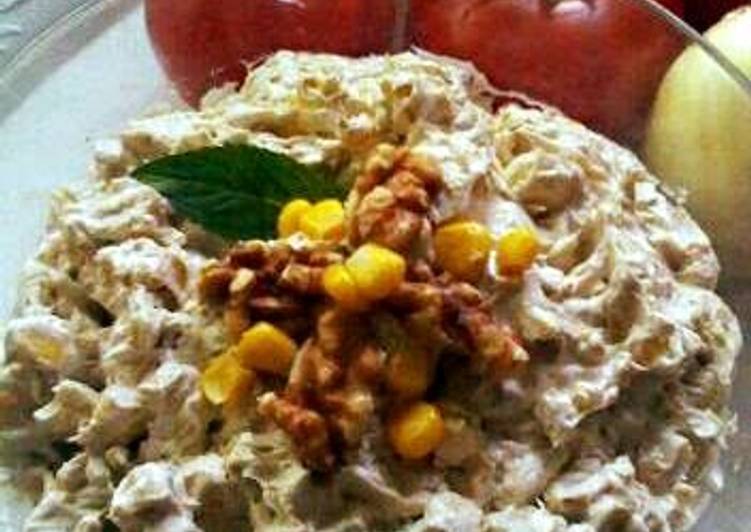 You can cook Toasted Walnut and Corn Dip using 10 ingredients and 8 steps. Here is how you achieve that.
Ingredients of Toasted Walnut and Corn Dip
You need 2 of ( 8 ounces each ) Cream cheese, softened at room temperature..
Prepare 1 cup of Walnuts chopped.
It's 1/4 cup of Lime juice, fresh or bottled will do.
It's 2 1/2 tsp of Ground cumin.
You need 1/2 tsp of Cayenne pepper.
It's 1/2 tsp of Salt.
It's 1 dash of Pepper.
Prepare 8 3/4 can of whole kernel corn, drained well. Fresh sweet corn shaved right of the cob would work great!.
Prepare 1/3 cup of Finely chopped onion. Red or Vidalia are great choices..
You need 1 of ***Save a few walnuts and corn kernels for a pretty garnish. Perhaps a bit of Cilantro too!.
Toasted Walnut and Corn Dip instructions
Set out cream cheese to soften a bit..
Toast the walnuts in a skillet on stove until lightly browned and you smell a nice nutty aroma!.
In mixing bowl, combine cream cheese, lime juice, cumin, cayenne pepper, salt and pepper..
**** You can add a half teaspoon more of Cayenne pepper if you like more of a kick! ****.
Stir in corn, walnuts and onion..
Refrigerate until serving and the flavors have time to combine and be happy..
Serve with tortilla chips, crackers, pitas or veggies. Enjoy!!!.
.